End animal slaughter – fight the meat industry!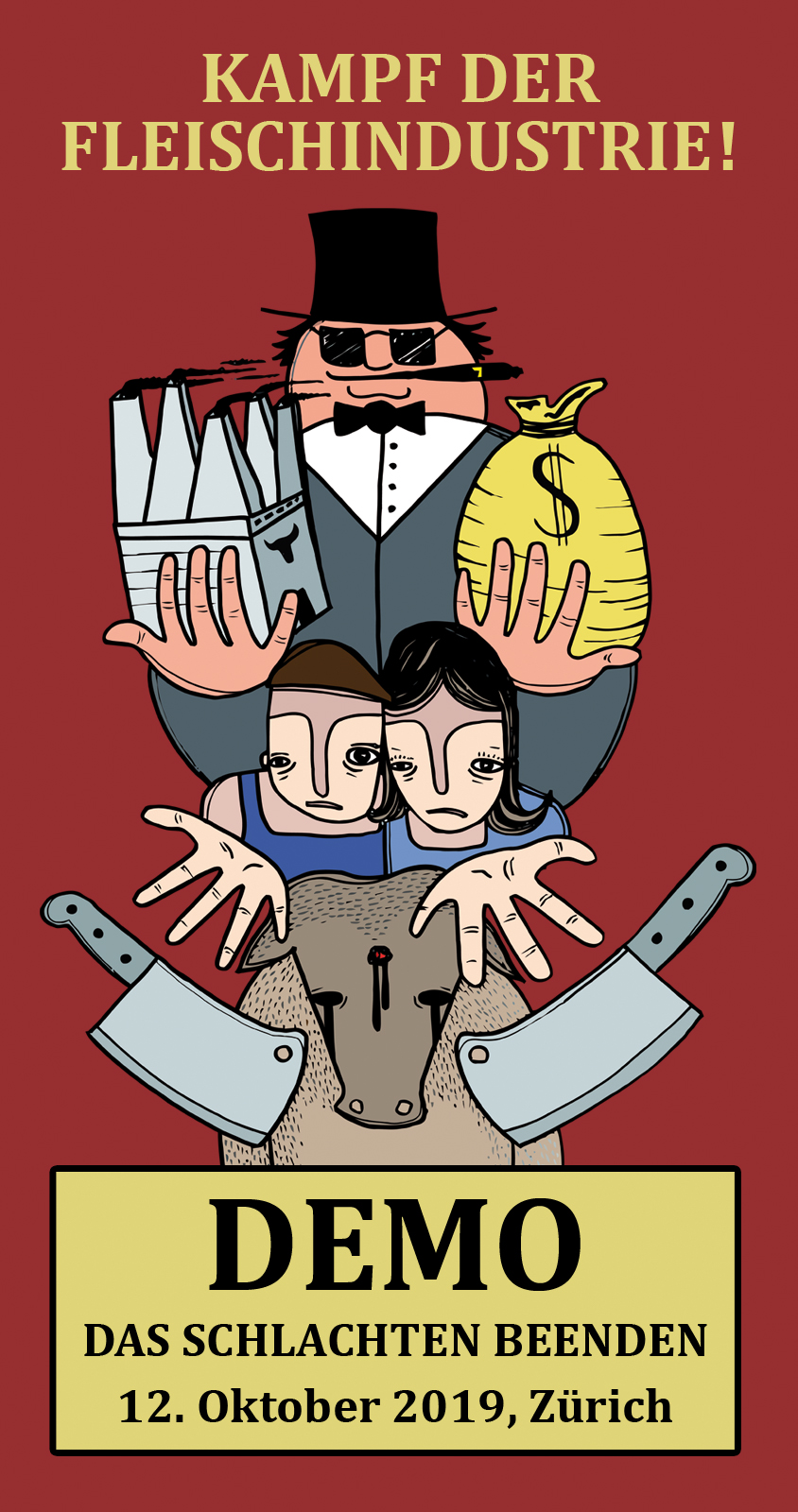 Each year, more animals are killed for the Swiss meat industry's profit. In 2018, over 76 million individuals were murdered for the local meat production which is an increase of five million from 2017 and more than 21 million from ten years ago. The returns of this flourishing industry run into the pockets of the owners of the slaughterhouses. The workers are left with paltry wages and precarious jobs with a high risk of injuries, physical strain as well as psychological distress.
The exploitation of wage workes and the killing of animals form the basis of the meat capitalists' business. However, their bloody machination also has massive ramifications on the environment. Numerous studies of the last few years have proven that the production of meat contributes considerably to the increasing CO2 emission rate and thus to climate change. Meat production not only kills animals but also the planet. Hence it's high time that we organise ourselves to fight against the meat industry and its profiteers.
Join our demo on the 12th of October 2019 from Zurich's Helvetiaplatz to its slaughterhouse!
Expropriate the meat industry! Abolish capitalism!
The call is signed by: Tierrechtsgruppe Zürich, LSCV – Die Schweizer Liga gegen Tierversuche und für die Rechte des Tieres, tier-im-fokus.ch (tif), Anti Fur League, Schwarze Flamingo Maschinerie (SFM)